7 Silly Investing Mistakes Every Small Equity Investor Often Commits
---
Sensex and Nifty are making new highs every day. Before you also get carried away by this market rally; keep in mind that the biggest investing mistakes are committed only when markets are at their lifetime highs. Here are seven silly investing mistakes that small equity investor often commits and follow these investing tips for beginner.
Speculate with Future & Options
Warren Buffett once quoted that the futures & options segment is a weapon of mass destruction. One false step and your net worth get wiped out.
Remember, derivatives (futures & options) are not for everyone. It is meant for hedging by HNIs (high net worth individuals) and institutional investors. Retail or small investors who use these instruments for instant money are only courting financial disaster because F&O trading is not suitable for everyone.
Wise Words – Anybody who is serious about building wealth from stocks should stay away from futures & options segments.
Buy Momentum / Penny Stocks
The surge in the stock market has boosted all stocks in the past couple of months. Some penny (momentum) stocks have risen by over 100% to 200% and even more in that past 2 to 3 months though fundamentals of the company are not supportive.
Now when the price has risen too high, such stocks have become riskier. If you have invested in such stock, sooner or later the fundamentals will catch up with the price and your investment will suffer.
Wise Words – Don't get swayed by the momentum when you go for stock picking. Study the fundamentals first and if you're not comfortable with it, avoid the stock.
Take a Short-Term View of the Market
Despite the widespread optimism about equities, there is no guarantee that the market will give you spectacular returns in short-term every-time. There will be ups and downs every time but yes market will surely go up in the long run; that is what stock market history suggest.
Wise Words – Remember that the stock market is not a gambling den where you can make big money overnight. Give time to your investment and create wealth.
Using Margin Money for Investment
While F&O is a weapon of mass destruction, margin trading is even more dangerous. It is a leveraged position that involves putting at risk more money than you can spare. Brokers encourage investors to use margin money for trading in stocks because the brokerage you pay for every trade is their main income.
Wise Words – Borrowing is a great way to build assets that you can't immediately afford. But using borrowed funds to buy a risky asset like stocks can be ruinous.
Think They Can Beat Mutual Funds Return
If an average retail/small investor does a comprehensive study of his/her equity portfolios he/she will discover that his/her gains from direct stock investment are nothing compared to how average mutual fund made during the same period? Mutual funds have professional research team who are able to find a multi beggar stocks before that stock comes into limelight.
Wise Word – If you can outperform mutual funds, you should immediately join a fund house as a fund manager otherwise stick to a mutual fund for wealth creation.
Making a Portfolio of A Few Stocks
Risking too much on any stock investment is a recipe for disaster. Keeping your personal share investment small keeps your capital safe and you less stress that can make investing unpleasant. Once you have 30+ stocks you can grow the scale of each investment but until that day stays small.
Wise Words – Until you own at least 30 different shares never buy more that RS 10,000 worth of any share.
Invest All Amount at One Go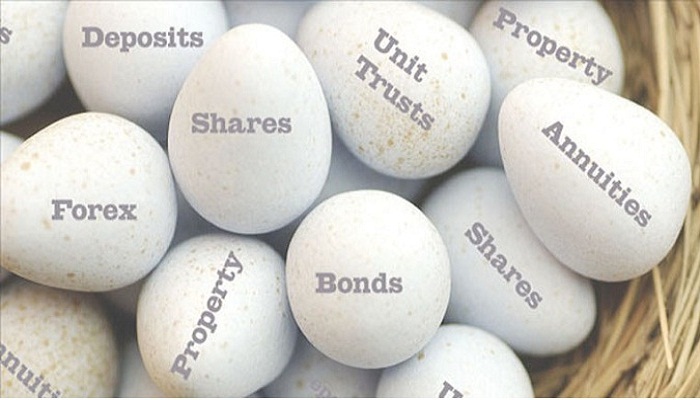 The diversification is also necessary across time. In stocks, you will have to adopt a patient strategy of buying on dips. If you want to buy 500 shares of any one company don't invest all amount at one go. Instead split the purchase into 4 to 5 tranches.
Wise Words – Individual stocks are more volatile than mutual funds and there will be opportunities all the time to buy stocks at lower levels. Don't think that this is last chance to buy.
---
Disclaimer: The contents and data presented here are just for your information & personal use only. While much effort is made to provide the information, I ( Vishal Dalwadi ) or "Fin Blab" do not guarantee the accuracy, correctness, completeness or reliability of any information or data displayed herein and shall not be held responsible.
---
Tags:
Biggest Investing Mistakes
,
Equity Investor
,
F&O Trading
,
Future & Options
,
High Net Worth Individuals
,
Investing Tips for Beginner
,
Margin Money
,
Nifty
,
Penny Stocks
,
Sensex
,
Stock Portfolio