Financial Planning: A Need for Better Tomorrow
---
Over the last couple of years, we often heard terms like financial planning, retirement planning, personal finance or investment management. In fact, these terms have risen as trendy expressions of sorts. Almost every media platforms like blogs, magazines, newspapers, television channels and just about everyone under the sky appear to discuss the significance of financial planning.
What Is Financial Planning?
Financial Planning is typically known as "FP" is the way toward accomplishing your financial goals through the proper management of your funds.
The process of financial planning help you answer questions such as where you stand today, that is, your current personal balance sheet,
Where would you like to be tomorrow, that is, finances linked to your goals, and
What you should do to get there, that is what you must do to reach your goals.
Why Is Financial Planning So Important?
Helps Achieve Long-Term Financial Goals – Some milestones are very important in our life. Like our own home, a dream car, our children's' education and of course their marriage. In fact, it is a responsibility of the bread earner of the family to fulfill these needs. Financial planning is such a process which helps you make a proper financial plan to meet your specific financial goals in a specific period of time. Since financial planning helps achieve long-term financial goals, it is better to plan early because proper investing options may earn high returns over the period of time. Investing your money from now will make it easier to achieve such long-term financial goals.
Help In Emergencies – Prevention is better than cure and when it's about money, getting ready is better than regret. There might be unexpected and unavoidable times ahead which may become hurdles before your financial goals. Financial planning helps to be ready for such events without affecting primary objectives. Providing financial security to your family is an important part of financial planning.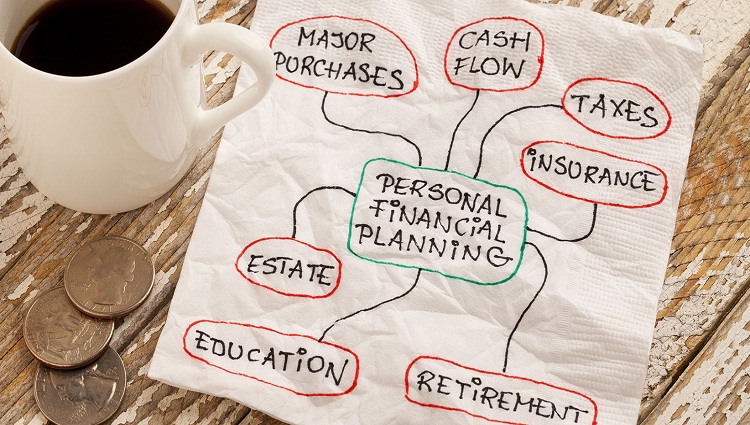 A Step Towards Your Dreams – Financial planning is a big step towards your dreams. You might have thought of a world tour or an independent and luxury house. Financial planning supports your dreams while taking care of your responsibilities.
Retirement Planning – While meeting your family goals it is a general objective to have a comfortable retired life. If you're planning a retirement after 15 or 20 years you should plan to invest from now because the magic and power of compounding are experienced only if you stayed invested for a longer period of time. Financial planning helps you create an adequate corpus for retirement when expenses continue but income seems to be drying. It is advisable to consider investing for your life's goals. Plan today, for a better tomorrow.
Helps in Beating Inflation – In order to beat inflation in the future, today is the day we should be actively planning finances. FP ensures you beat the inflation while keeping your goals unaffected.
Mutual Funds As A Financial Planning Tool
Mutual funds have managed to constantly bring financial planning solutions to the investors by way of different products that they offer. In opposite to prevalent thinking, mutual funds are not an asset class. They are vehicles that permit you to execute your financial plan.
In terms of the risk-return perspective, not only you can invest in funds that can be as risky as sector funds but you can also choose funds which are as safe as you want (such as liquid funds). There are various types of mutual funds that have a different form of risk.
Investment tools such as systematic investment plans (SIPs) are perfect for the salaried person who want to invest regularly and ride through market unpredictability. By properly recognizing the risk you will take, your liquidity requirement and your return expectation from a mutual fund, you can match a fund to suit your investment objective.
Conclusion
Financial Planning gives you a method for organizing your financial future so that you can get ready for the unanticipated events. Managing your finances enables you to be financially independent and handle unpredictable events in your life. In short, successful personal financial planning is important for any individual who wishes to oversee money related troubles and build wealth.